ANTIBOOTH PHOTO STATION
INTRODUCING the ANTIBOOTH
Not your average photo booth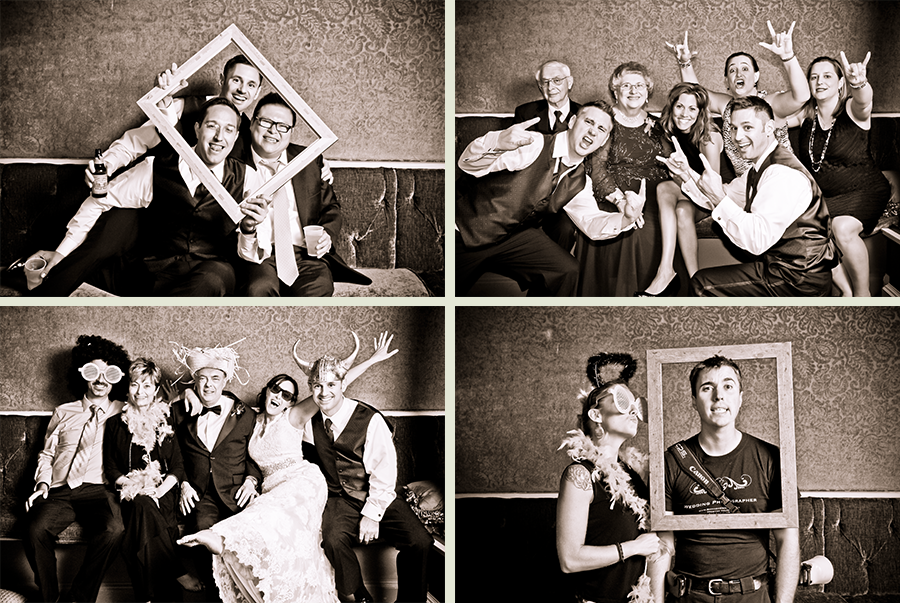 WHAT IS THE ANTIBOOTH?
Click Here for more information!
This isn't your ordinary photo booth. This is the Antibooth. This is a real photographer, with a real camera, shooting photos of your friends and family in front of a studio backdrop with professional lighting. Try fitting 10+ people into an ordinary photo booth! It can't be done. But it can in the Antibooth. Throughout your wedding reception, your wedding guests can set up their own mini photo shoots complete with props, chalkboard signs, and costumes. Then we print full-frame archive quality 4x6 prints, right there on the spot, for each of them to take home! PLUS, you get to keep the digital copies of all of the photos taken in the Antibooth throughout the night so you don't miss out on any of the fun! Share the photos on Facebook to keep the party going, or send them to out of town guests who couldn't be there on your big day. Antibooth booking price includes unlimited 4x6 prints during your wedding, so you don't have to worry about anyone going overboard. In fact, going overboard is encouraged! Antibooth photos make great wedding favors. Kids love it. Adults love it. It's an easy way to add entertainment to your wedding reception, and a great ice-breaker for the inlaws. Ask us about the Antibooth discounts included in our wedding photography packages!